By XTARDIRECT |
14
March 2023 |
0
Comments
XTARDIRECT Black Friday 2022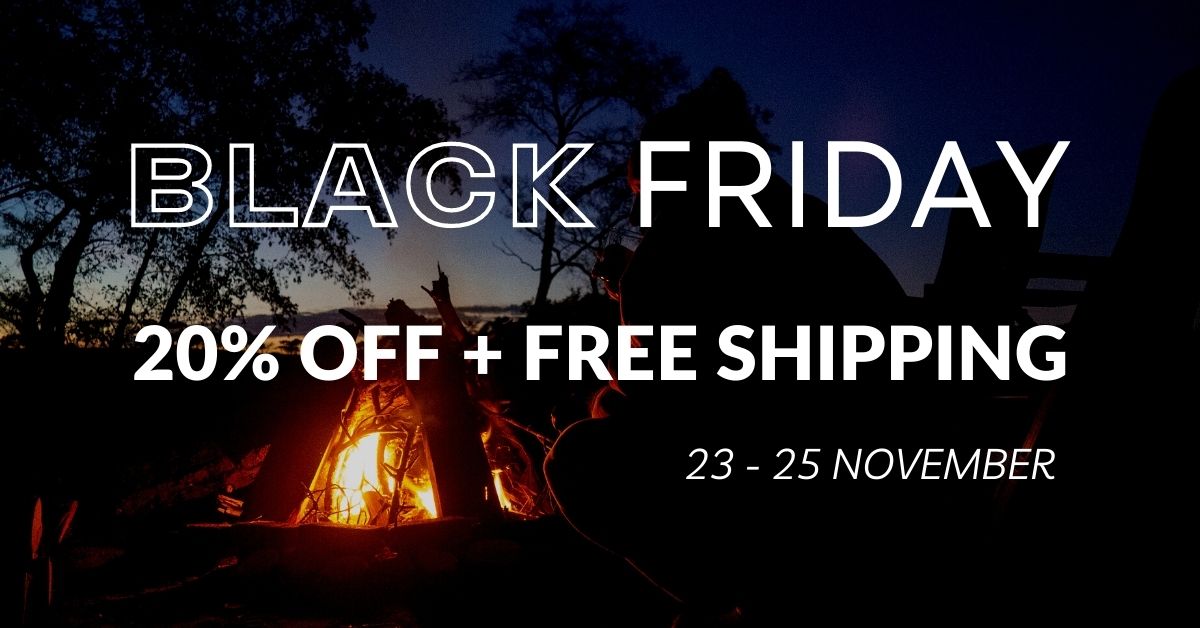 It
'
s so exciting that Black Friday 2022 is upcoming. We'll provide our biggest discount this year!
Check out these
THREE TOP DEALS
on outdoor gear, available as of Nov. 23th:
• SITEWIDE FREE SHIPPING on orders over $59. Except for batteries.

• SITEWIDE SALE: 10% OFF over $69, 15% OFF over $119, and 20% OFF over $199. No code needed. Available for all categories except for solar panels.

• SOLAR PANEL DEAL: Extra 5% OFF, plus the 10% OFF coupons (find the coupon codes on the YouTubers' channel by searching "XTAR SP100").

Even though not everyone wants to go hiking or camping in the colder months, Black Friday is a fantastic time to stock up on outdoor gear for next year, thanks to the big discount. You'll be able to find portable solar panels, batteries and chargers, dive lights and LED flashlights at a discount.

---
Best Solar Panel Deals:
SP100 Portable Folding Solar Panel 100 Watt

was $279.9, now $237.9, saving $42


Get Deal 

EU4S + Solar panel bag + Y-branch cable + Extension cable + Solar fuse

was $145.66, now $103.14, saving $42.52


Get Deal 
Portable monocrystalline solar panel, 23% solar efficiency. About 20% more power than some other typical 120w solar panels. Get high recommendations from many excellent YouTubers on RV camping, solar panels professional reviews, and off-grid living. SP100*2+EU4S+Y-branch cable connector is now $492, saving $87. It's money-saving for the setup of your smaller basic 12V solar system.
Best Outdoor Electronics Deals:
VC4SL + QC3.0 + 4*18650 3600mAh + BC8 + 4*1.5V AA + 4*1.5V AAA

was $174.55, now $117.55, save $57

Get Deal

VP4 PLUS + 2* 18650 3500mAh + 2* 26650 5200mAh

was $171.69, now $101.15, save $70.54

Get Deal
XTAR VC4SL is a 4-bay universal charger for Li-ion & NiMH batteries, available for 4 protected 21700 or 26650 at a time. Max 3A fast charging. Battery capacity test and storage mode are a big bonus.
BC8 8-slot AA/AAA battery charger and 1.5V Li-ion batteries are a perfect combination. One cell is equal to 1000 disposable batteries. This comb saves you a lot of money for high-draining devices that require multiple AA/AAA batteries, such as trail cameras, and Xbox controllers.
XTAR Dragon VP4 PLUS is a professional charger for Li-ion and NiMH batteries, the flagship product of XTAR. Besides smart charging, it is also a battery doctor.
SN4 SET + GP2 6700mAh

was $169.69, now $116.19, save $53.5

Get Deal

D26 2500lm Dive Light For Cave/Wreck Diving

Save $22.35 with 15% OFF for the set

Get Deal
XTAR SN4 is a camera battery charger for Canon, Sony, Nikon, Fujifilm, Panasonic, etc. The special modular design makes it can be a two-bay or four-bay charger, available for different brands of camera batteries at a time.

The GP2 is a wireless and USB charger for GoPro Hero 5 - 10, you will never worry about the outdoor power source in photography and videography.
D30 4000lm Dive Light for Underwater Videography

Save $55.8 with 20% OFF for the set

Get Deal


D36 5800lm Powerful Scuba Diving Flashlight Flood & Spotlight Beam

Save $55.8 with 20% OFF for the set

Get Deal
Click here to find more discounted dive lights and LED flashlights.
Leave a Reply
Your email address will not be published.Required fields are marked. *