By Admin |
04
April 2023 |
0
Comments
Review of XTAR portable solar panels: exceed 100 watt rating
T
oday
I
want to bring you a short review of xtar's 100 watt solar panels
-
the
SP
100
.
I
got two of them
in the fall of 2021
to see if there's anything that
can
compete well with some of the other folding solar panels that are designed to be portable and used with some of your smaller portable solar charging stations
,
as well as maybe even some
USB
type charging stations.
Unboxing of XTAR SP100
T
his
package
is sent to me in two packs
.
I
purchased it direct from their
official
website after seeing another
Y
ou
T
uber's information on it.
There is some parameters and product details information on the
back of this unit.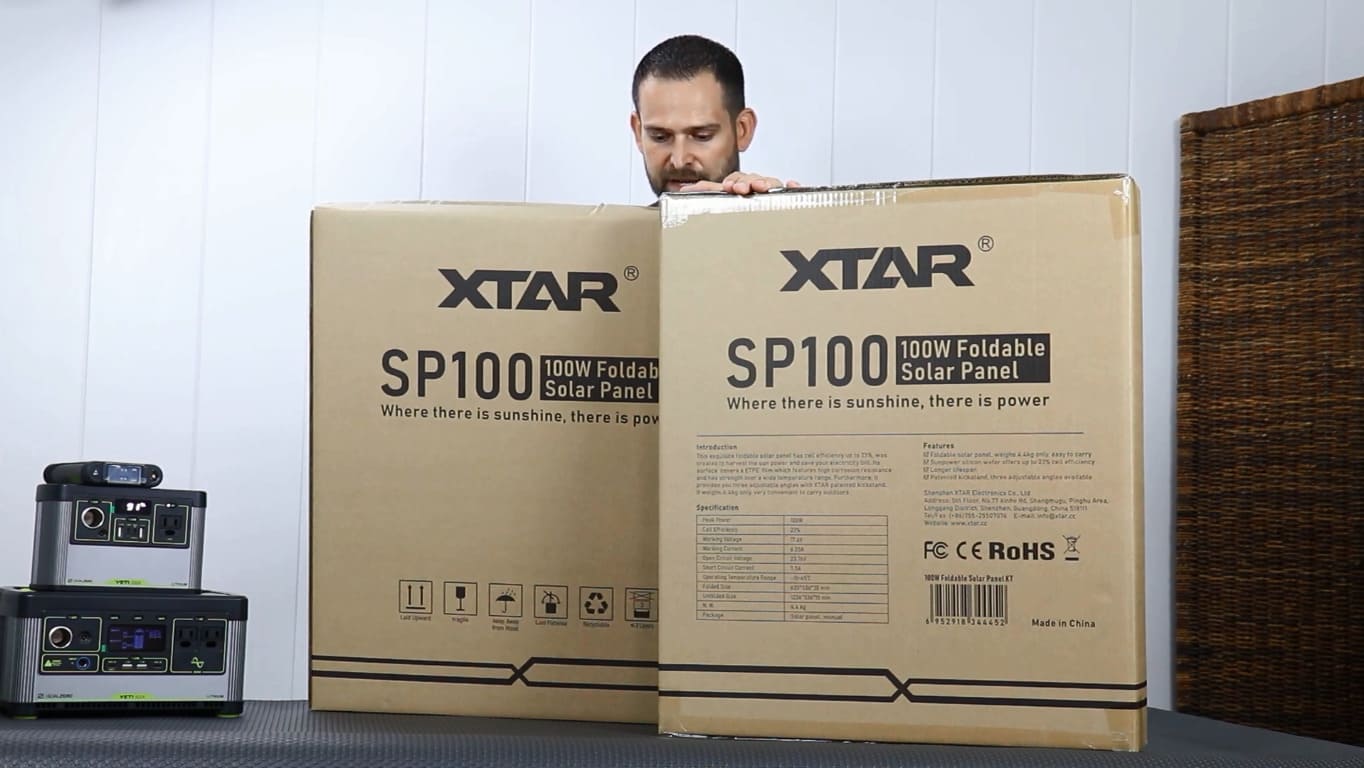 I
t says peak power is 100 watts, the cell efficiency is 23
%, and the
working voltage is 17.6 volts, so you're going to have to be concerned with what type of solar charging station that you have is going to be able to work with these.
The working current is 6.25 amps, the open circuit voltage is
23.76 volts, and the short circuit current is 7.5 amps.
O
perating temperatures go from negative 10 to 65 degrees Celsius.
I
ts folding size is 62
cm x
53
cm
x
3cm
and the unfolded size is 123
cm x
53
cm x
1.5
cm. W
eight is 4.4
kilograms
,
so about 10 pounds.
And it comes with
a manual inside there
.
On the manual,
it says that it's a longer life span and
I
believe that's because it's covered with
ETFE
film, so it's high corrosive resistance and strength over a wide temperature range.
F
urthermore
,
it provides you with three adjustable angles with
X
tar
'
s proprietary patented kickstand
. S
o apparently you can maneuver that in multiple ways.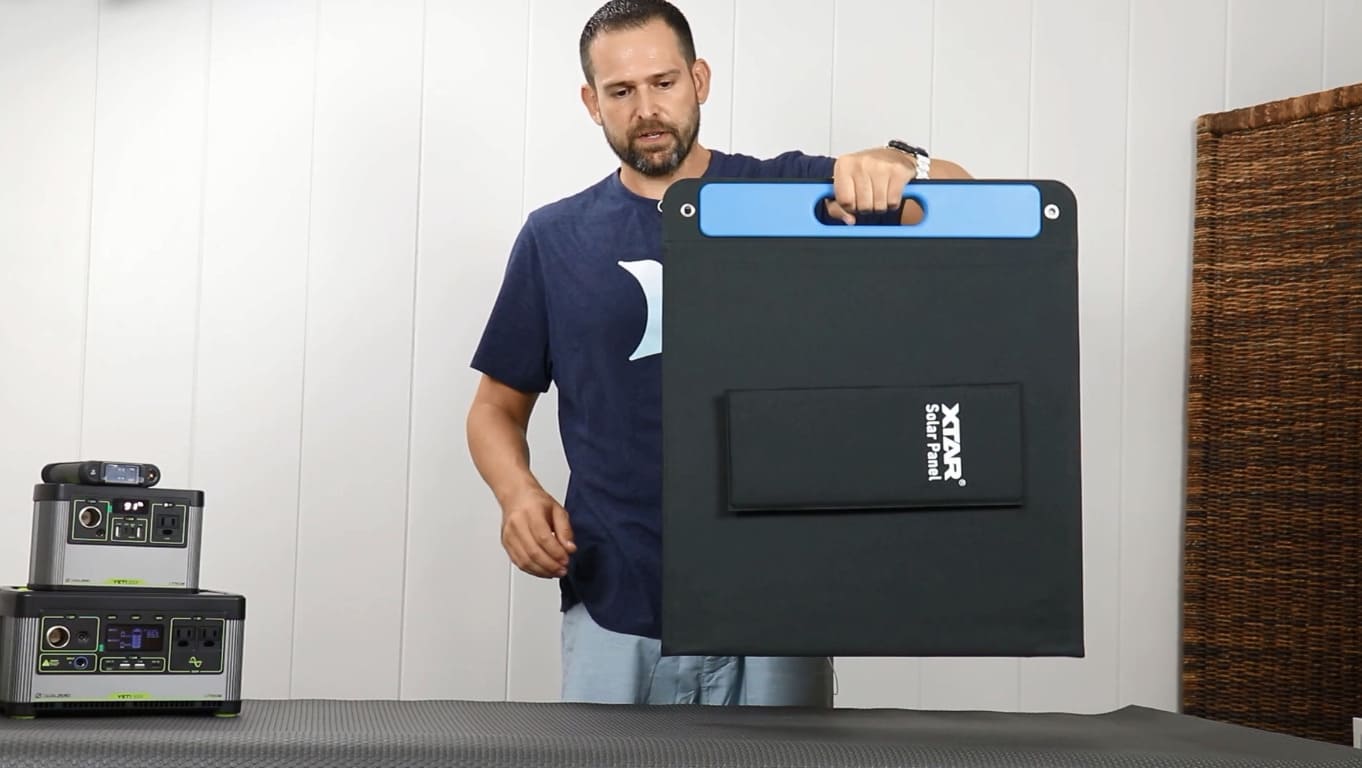 After
taking this
panel
out
, it is
so nicely bubble wrapped
. T
he panel does come with the user manual in there.
The
first thing that
I
notice it was covered in fabric
,
and the fabric has a matte finish to it
. The
leg
s are
secured by velcro.
The panel
has a plastic carry handle
,
so easy and secure
to hold onto that
.
I
t has grommets on the ends, so four grommets
in total
.
O
n
the other
side
of the panel, there is
a pouch
that
looks like it's weather sealed
. W
hen it's closed it's going to have a little bit of a water tightness to it.
In
the inside
of the pouch, i
t's going to come with a 10-foot 8
mm
barrel port for your solar charging stations
and
DC
accessories
.
T
here is no USB port with this one.
A
nd
there
is again another one of these straps or pardon velcro legs.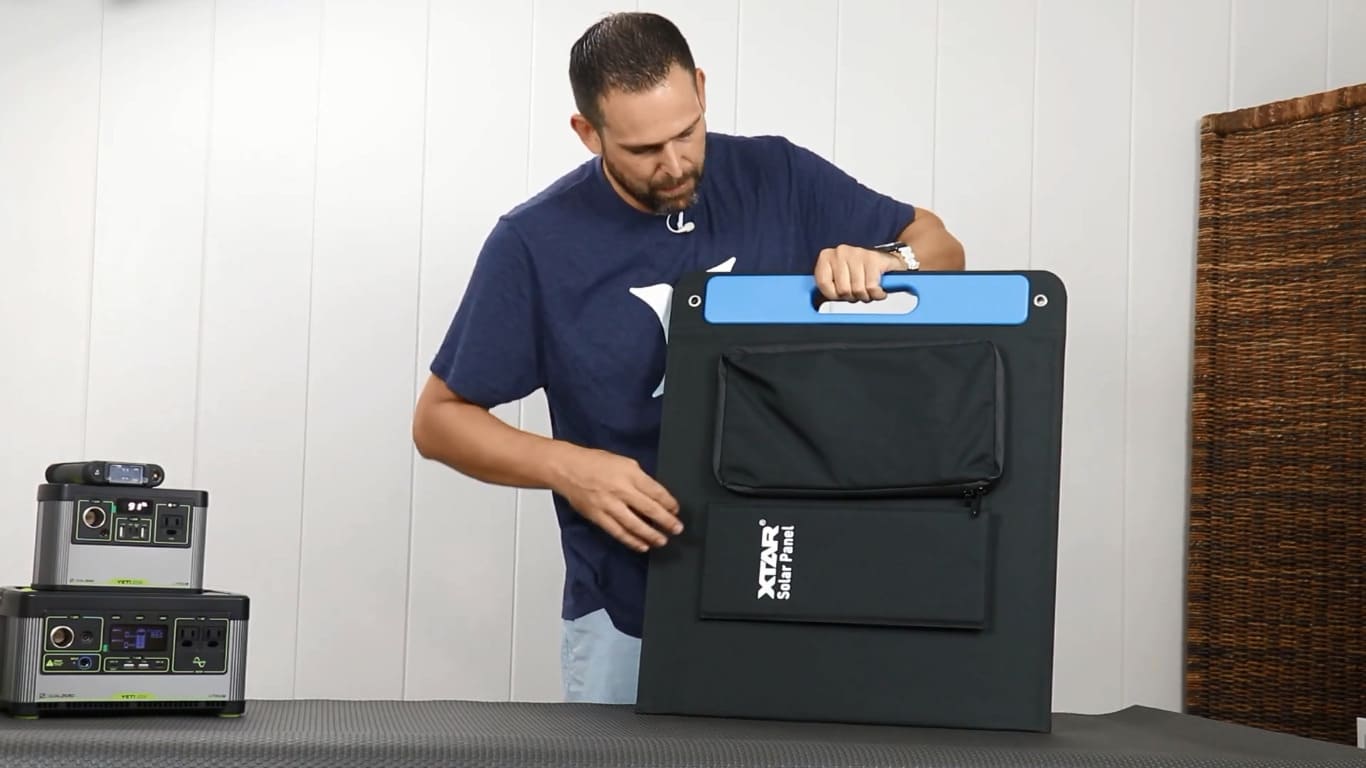 The panel is folded in half to reduce storage size. There is a
magnetic closure
on t
he inside of the unit.
After
opening it up, we can see some branding here at the top
-
sp100 and
I
believe these are
S
unpower solar cells.
I
t has a specialized coating on there to provide longevity of life for the unit
.
After
wide opening
the panel,
I
'd be able to prop these legs out
to make the panel
stands
up nice and neat.
It
couldn't be easier
to p
ut this
panel
up
in
securing.
S
o there's not a bowing to it or
anything like that
.
S
o
the
first impression
s
so far are good.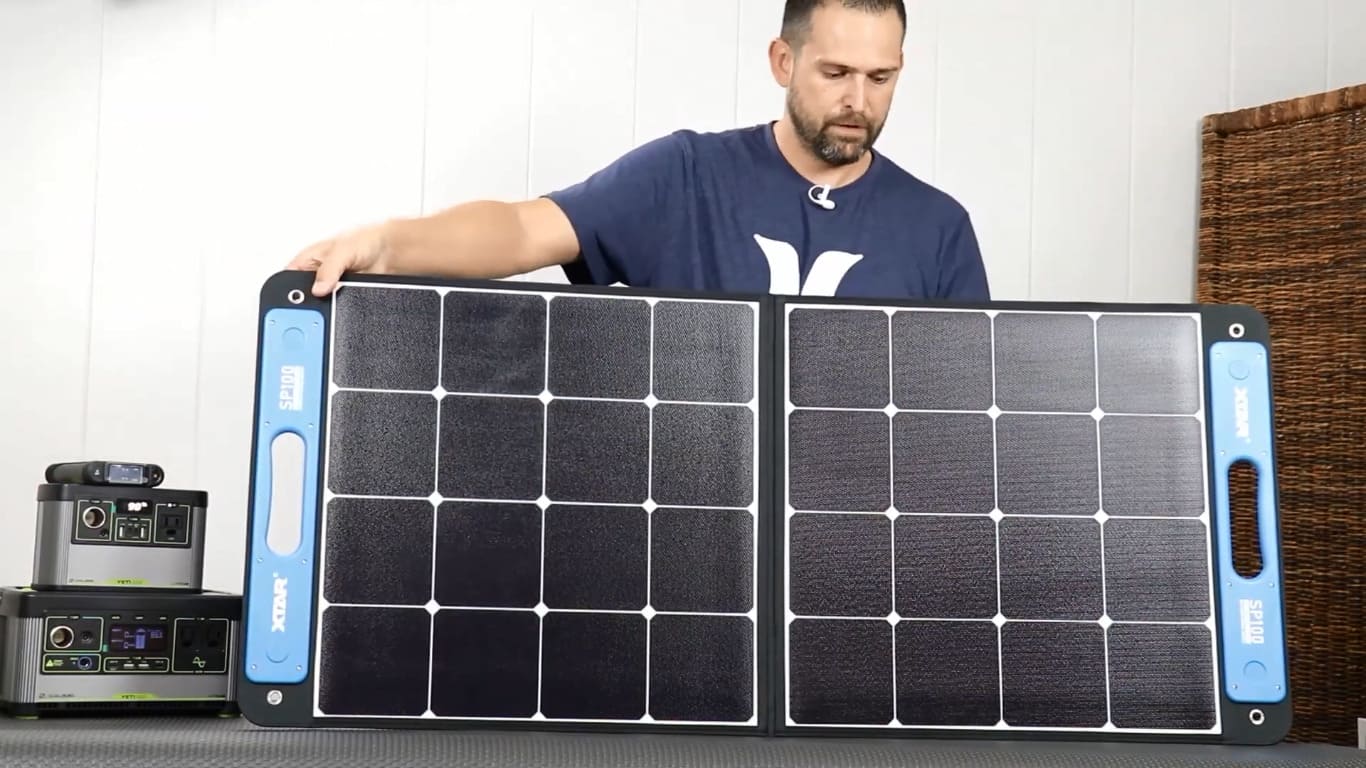 I
got this as a bundled package where it comes together with some parallel cables
,
a few adapters so you can connect it to various types of charging stations and other batteries
.
T
he second thing that
I
got here is
the XTAR EU4S.
I
t's a DC-to-DC
USB
charger
.
After
connecting
it to
the
8mm
barrel plugs
,
you're going to be able to take th
e
power
output coming from the solar panel and put that directly into this unit, and it'll output to a quick charge
T
ype
-A USB
port
,
two standard
T
ype
-A
2.4 amp
output port
s and a 45-watt
T
ype
-C
output
port
.
For me, I'm going to be able to connect this EU4S charger to the panel through a 10-foot cable, and plug a Type-C cable into the EU4S. Then, it can be able to charge up to 45 watts.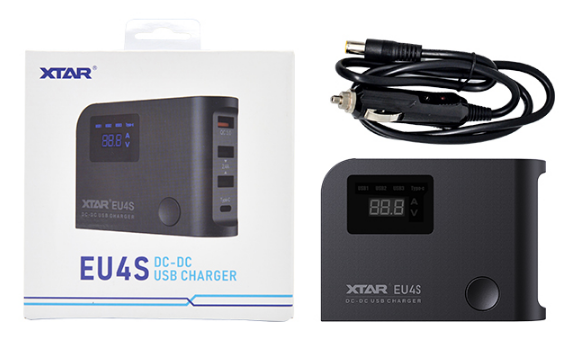 T
hat's important for me
. Because
I
have a
G
oal
Z
ero
V
enture 75
which
takes upwards of 60 watts of input
, h
owever using the standard
G
oal
Z
ero solar panels
I
can only get up to 10 watts into this thing
,
using the standard USB output that comes even on a 100-watt solar panel
.
S
o with this adapter, it would essentially enable me to be able to charge this at a 45-watt charging rate from a 100-watt solar panel
.
It is a
very cool accessory
I
got this bundled together with it
.
In
that way, I can make the most use of my portable solar panels and I don't even have to use
a solar generator between these two items to get a rapid charging rate on something like the
V
enture 75 or even the smaller
V
enture 35 which I have one of those as well.
Solar Conversion Test of XTAR SP100
Then, I
t
ook
this
panel
outside for the rest of the review
.
I set this up outside in my home garden, so you can see its solar capabilities. It was about 12:30 in the afternoon in Hawaii, and the sky was somewhat cloudy but had a lot of clear spots at the same time.
Here I have an adapter that allows me to plug up to four type 8mm barrel plugs into one. It's a paralleling cord into an Anderson power pole adapter. Unfold the solar panel, put it towards the sun directly, get that plugged into my solar generator Goal Zero Yeti 500X, and turn the light on. Force this thing in there and we're starting to get some wattage. The value is changing. Then, finally, I'm at 112 watts!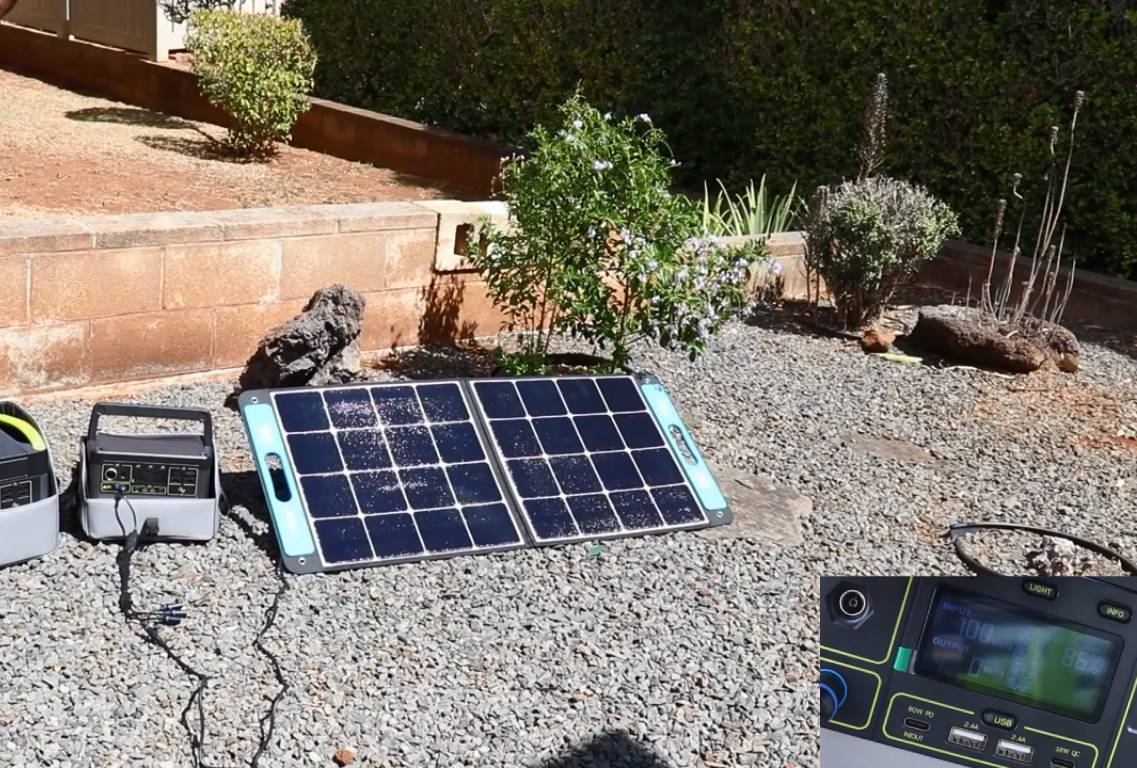 I'm at 100 watts of input from this 100-watt solar panel and here is something funny. I just returned two Goal Zero Nomad 100-watt solar panels, because I had the capability to get 200 watts of solar charging but what I got typically average is 50 watts. Now I have a 100-watt solar panel that is outputting 100 watts right now. This is pretty substantial!
100 watts of input from a single 100-watt solar panel. And I didn't pay $400 per solar panel that was rated as 100-watt but actually only put out at 50 watts. That's what I got before, I paid $800 to get 100 watts on the previous Nomad solar panels. Right now the XTAR solar panel SP100 is selling for
$299.9
through their website and they have 15% off (a 5% + extra 10%), so you can get it for $255, amazing! You can do a comparison of actual outputs.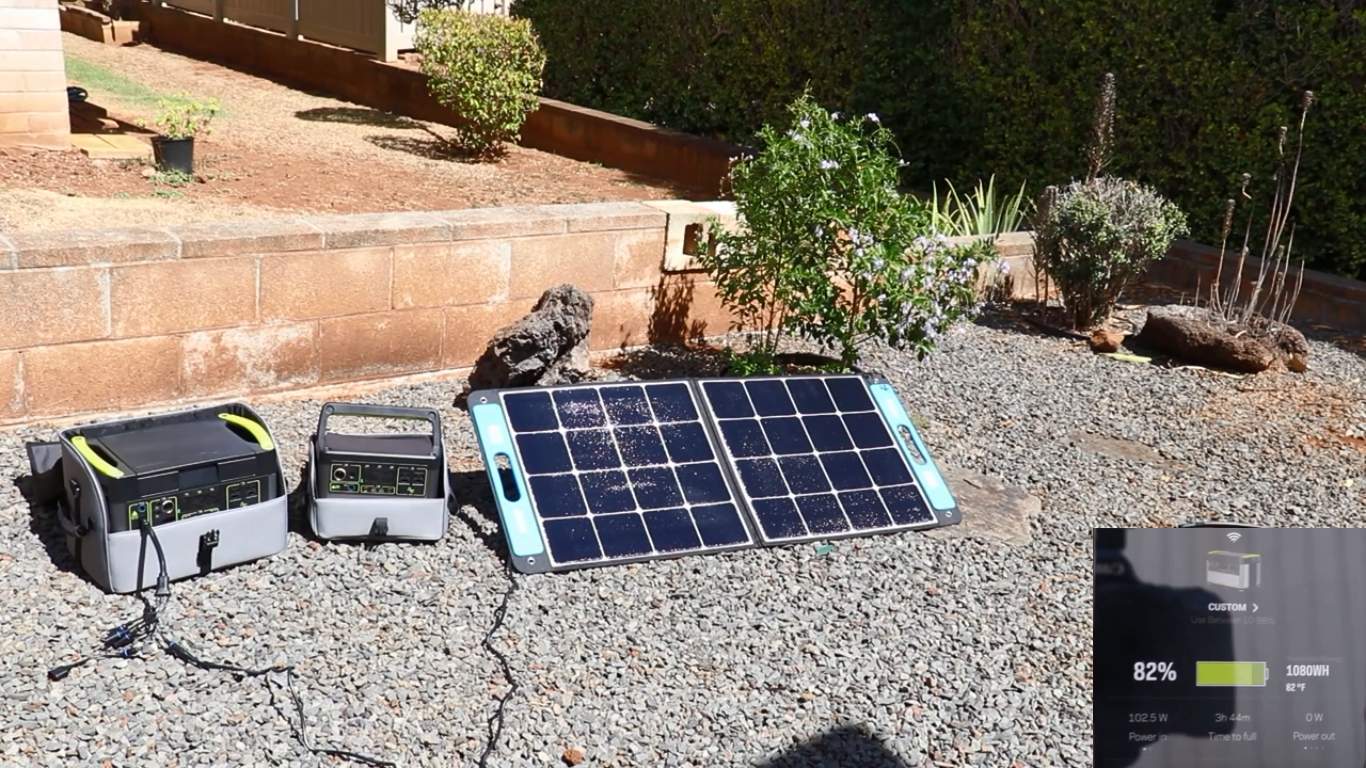 Then, I
unplug the charging cable from the Goal Zero Yeti 500X,
take off the adapter
and just go straight into the
A
nderson power pole
plug
of my another solar generator Goal Zero Yeti 1500X. A
nd
the input power of the Yeti 1500X
immediately jumps up to 100 watts
,
then
sits at 103
. M
y Goal Zero app
shows
102 watts for that single panel.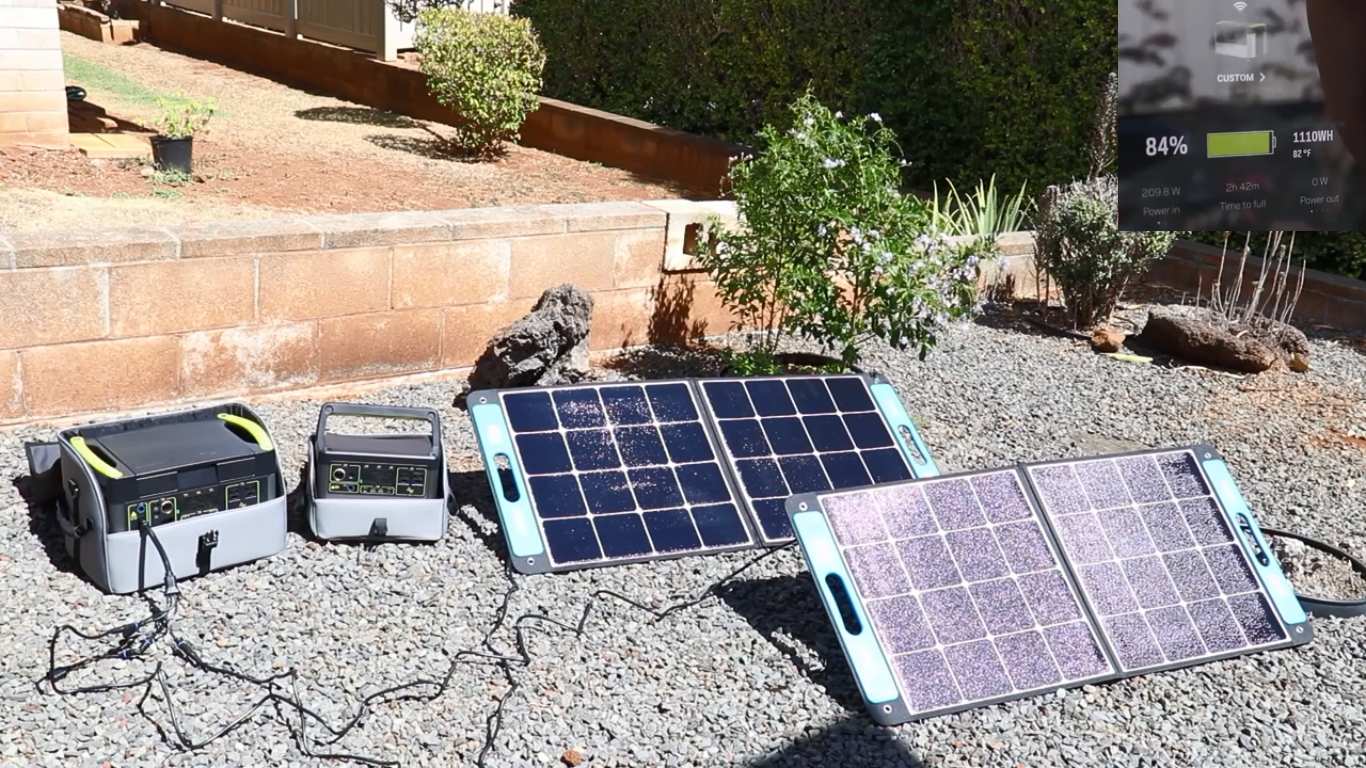 As I mentioned at the beginning, I got a second one of the XTAR solar panels SP100, so I also got that plugged in to see what that does. I
n my application
,
it shows
in the charging spot
that
two 100
-
watt solar panels currently pulling in 209
.8
watts
from the sun.
H
ow cool is that
!
Finally, I switched my Goal Zero Yeti 1500X to the shade. H
ere
I
got 40 foot worth of cable being run right now to the
XTAR SP
100 solar panels.
I
connected the two panels
in parallel and they have a 10-foot cable that runs off of them and then
I
got that going into a 30-foot
A
nderson power pole 14 gauge extension cable
.
S
o 30 feet plus the 10 feet from the original cable
.
Through my Goal Zero app, I saw I was
currently getting 194 watts into my
G
oal
Z
ero
Y
eti 1500x
.
That means
40 feet of cable I'm getting 194 watts out of two 100-watt solar panels.
I
could not be happier in terms of the output capabilities of these new solar panels
.
Conclusion
I think they are working phenomenally compared to Goal Zero's OEM solar panels. Two of those Goal Zero panels that I had purchased a while back were running me $400 a piece, plus taxes cost me a bit over $800. However I got two of these XTAR SP100s along with that DC-to-DC adapter, everything included and I got it for $529 plus tax. They just charged a fee on top of it like 10 bucks because I'm probably out here in Hawaii but free shipping so just a handling fee.
I definitely recommend them, the only thing that you're gonna notice is if you are using
G
oal
Z
ero products you're not gonna be able to plug into the regular 8mm port in the front or the back of some of these units. You're going to require maybe an extension cable or some sort of adapter because they're slightly over or too short of a barrel.
These
XTAR SP100 portable solar panels
are compatible with the most popular solar generators but you may want to check the
XTAR website
first.
You can also watch the review video to see how the panel is being tested.
Leave a Reply
Your email address will not be published.Required fields are marked. *